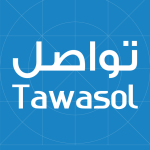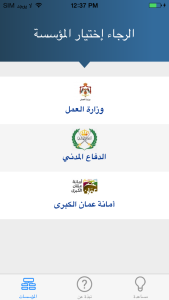 Moonshot Global Principal Courtney Roberts led the implementation of Tawasol, an Arabic-English mobile data collection system that enables business owners to provide feedback to the government of Jordan on the quality and effectiveness of government service provided by business inspectorates. The project was implemented for the International Finance Corporation's Investment Climate Advisory Services, with the support of the U,S, Agency for International Development, and in partnership with the Ministry of Industry and Trade.
In Jordan, there is already recognition that it is important for the government to listen to the private sector. Some inspectorates already have phone-based systems for collecting complaints and periodically reporting internally on how they resolve these complaints.
Launch of Tawasol not only provides the private sector with an additional channel for reporting feedback, but it also enables the inspectorates to review feedback in real time through a management dashboard. The feedback system can be accessed through SMS, Android, iOS, and web-based interfaces.
Ultimately, Tawasol also will result in increased accountability and transparency as the Government of Jordan closes the feedback loop by reporting results back to the private sector and improving the quality of inspection services.